Our Business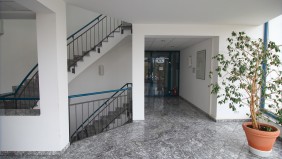 Our team of process engineers, construction mechanics and automation technolgy specialists have many years of experience in raw materials handling, particularly in the food industry.
Their expertise - combined with dedication, creativity and a high quality and cost awareness - allows us to provide you with the best possible solutions, both in technical and economical respect.
Our Principles
When it comes to target-oriented development of individual solutions and their transformation into economically and technically feasible concepts within the given time frame we are your professional partner from the first sketch to specification and documentation!
If desired, we take over the complete project handling until start of production and faultless operation of the plant.
Core Strengths
Factory design for the food industry and bakeries and optimization of existing plants
Patents for container handling, factory design for batch container factories
Engineering for raw and bulk material handling, material flow planningnung
Plant construction and concepts
Process automation